OmniVista Health has partnered with today's most experienced pioneers in natural medicine in order to provide science-based, natural health solutions direct to consumers.
---
Meet Dr. Fred Pescatore – "Dr. Fred"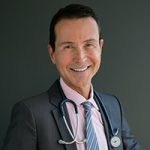 Fred Pescatore, MD, is one of the most sought-after natural physicians in the country, specializing in making you feel like the best version of you!
You may have already met Dr. Fred on The O'Reilly Factor, Rachael Ray, The Today Show, Extra, The View, and many more – sharing the latest breakthroughs in integrative and nutritional medicine.
Dr. Fred is the author of numerous best-selling books including The A-List Diet, The Hamptons Diet and Feed Your Kids Well, amongst others.
Dr. Fred has his finger on the pulse of natural medicine's most cutting-edge cures. As a result, everyone from hardworking Americans to international royalty are traveling thousands of miles to see him at his renowned clinic in New York City.
He's spent over 3 decades studying, researching and practicing medicine around the world alongside some of today's most well respected physicians.
Through his non-stop research and unique medical connections across the globe he hears about the most groundbreaking natural discoveries and healing techniques as they happen…sometimes decades before they trickle out to the mainstream.
After graduating medical school at Columbia University, Dr. Fred studied in Southeast Asia, India, Japan, Africa, and Europe. The techniques he gathered have become part of his broad knowledge of healing.
Prior to opening his own practice, for five years, Dr. Fred was the Associate Medical Director of The Atkins Center for Complementary Medicine working as the right-hand-man to the late Dr. Robert C. Atkins.
Learn more about Dr. Fred at his website. And watch him online at The Dr. Fred Show on YouTube.
---
Meet Dr. Micozzi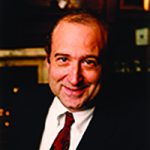 In his 40-year career, physician, medical anthropologist and epidemiologist Marc S. Micozzi M.D., Ph.D., has accomplished something no other physician has been able to achieve.
He thrust the STAGGERING PROOF of complementary alternative therapies in the faces of mainstream medicine AND DEMANDED ANSWERS.  In fact, some of the world's most recognized natural research–on things like lycopene, lutein, brassica vegetables, and excess iron–would not even exist without his courage to stand up for true science.
His medical career is all but unrivaled—especially given his vast and unique mixture of experience within mainstream medicine and complementary and alternative medicine (CAM).
Dr. Micozzi was the founding editor-in-chief of the first US journal in Complementary and Alternative Medicine and organized and edited the first US textbook in the field, Fundamentals of Complementary & Integrative Medicine in 1996. He has published nearly 300 articles in medical literature and is the author or editor of over 25 books.
His experience made him the obvious choice to organize and chair continuing education conferences on the theory and practice of CAM and has even co-chaired with former Surgeon General C. Everett Koop (whom he has collaborated with in different fashions for nearly 25 years) in 1996 and Dr. Dean Ornish in 1998. He's also one of the most effective spokesmen for CAM, contributing to the New York Times, Washington Post, Miami Herald, Chicago Tribune as well as NPR, Good Morning America, and CBS Evening News.
As the Senior Investigator of cancer prevention at the National Cancer Institute, Dr. Micozzi published the original research on diet, nutrition, and chronic disease. He continued this line of research as the Associate Director of the Armed Forces Institute of Pathology and Director of the National Museum of Health and Medicine.
He has served as the Executive Director of the College of Physicians of Philadelphia (the same state where he completed medical and graduate training at the University of Pennsylvania).
In recent years, Dr. Micozzi has served as the Founding Director of the Policy Institute for Integrative Medicine in Bethesda, MD, working to educate policy makers, the health professions, and the general public about the opportunities for integrative medicine and the need for clean, clear science within our modern medical establishment.
To learn more about Dr. Micozzi, visit his website.
---
Dr. Alan H. Pressman, D.C., D.A.C.B.N., CDN
(1942-2017)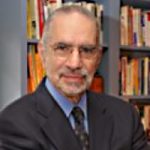 Alan H. Pressman, DC, CDN, DACBN, Author, Professor of Nutrition Research and the host of the highly acclaimed radio program, Healthline, passed away on April 8, 2017.
With decades of experience in the field of health and nutrition, Dr. Pressman was a force on talk radio and dedicated to sharing cutting-edge alternative and medical technologies with the public so they could have choices beyond prescription drugs and surgeries. Highlighted among the 18 books he authored were: Glutathione: The Ultimate Antioxidant, The Gsh Phenomenon: Nature's Most Powerful Antioxidant and Healing Agent and The Complete Idiot's Guide to Vitamins and Minerals as well as The Complete Idiot's Guide to Alternative Medicine.
He was a New York State Certified Nutritionist and Dietitian, Doctor of Chiropractic, and Diplomate of the American Clinical Board of Nutrition. In the past, Dr. Pressman served as the Chairman of the Department of Clinical Nutrition and a Professor of Nutrition Research at New York Chiropractic College, as well as an Associate Professor of Bio-Nutrition at the University of Bridgeport.
Founder of Gramercy Health Associates in New York City, Dr. Pressman helped thousands of patients during his over-50 years of practice.
We at OmniVista Health are honored to have had the pleasure of working with Dr. Pressman and to have had the opportunity to share his legacy with our community. We will miss him dearly.